Finding The Best Real Estate Evergrene Has To Offer
Picking the right home among all the real estate Palm Beach Gardens has available can be a daunting task; before you start looking through listings, we've found it's helpful for prospective buyers to sit down and think about what they're really looking for. It helps narrow down your choices, and can make your time spent out looking at property more efficient.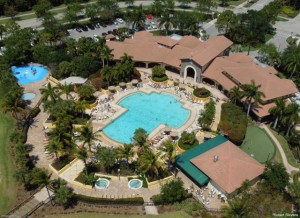 First of all, pick your neighborhood. This sounds like a simple notion, but when it comes to real estate Florida buyers have a lot of different ideas about what they think is the perfect one. Buyers with children will want to research schools; those who are buying later in life might be more concerned with demographics, dining options, or proximity to health care.
Next, pick your size. Larger homes can be beautiful, and for those with big families they can be essential — but if you're less interested in cleaning or don't have a lot of furniture, getting just the right amount of house often means looking at fewer square feet than you might imagine.
Finally, think about the outside of the home as well as the inside. If you're the sort that thrives on a regular diet of lawn and garden care chores, you're going to be interested in a different group of homes than those who would prefer to spend their time doing just about anything else. Choosing condos and townhomes can be a great option if you'd like to leave the gardening and landscaping to professionals — as well as a host of other upkeep tasks.
When you're ready to work with the experienced, local professionals in real estate Palm Beach County has known and trusted for years, give us a call! We look forward to handling all your buying and selling needs.