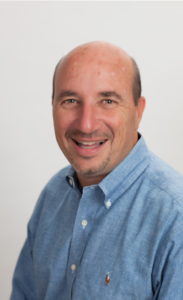 With over 31 years of experience appraising commercial, industrial and residential property Fred is your best choice when it comes to negotiating a great deal for you. He has testified as an expert witness over 100 times in court and was formerly a Special Tax Magistrate for Palm Beach County.
Additionally, Fred is also an experienced real estate the broker with almost 25 years of experience assisting clients with the purchase, sale, leasing and management of commercial and residential real estate. He offers clients expertise in valuing property and negotiating the very best deal. With his proven ability to zero in on property values, Fred brings to the table a very specialized qualification. Which is a unique asset in today's ever changing market place.
Fred is also the co-owner of CoLoc Development, a State of Florida Certified Building and Development Company which renovates and builds homes. Fred has all the connections and the experience to handle almost any job no matter how big or small. Not only will Fred find you the perfect property and negotiate an outstanding purchase price, he also can renovate your home to reflect your distinct needs and specialized tastes!!!!
---